If you've attended Keystone over the past couple of months, you've no doubt heard Pastor Terry recommend a book written by Mark Sayers entitled Reappearing Church, The Hope for Renewal in Our Post Christian Culture.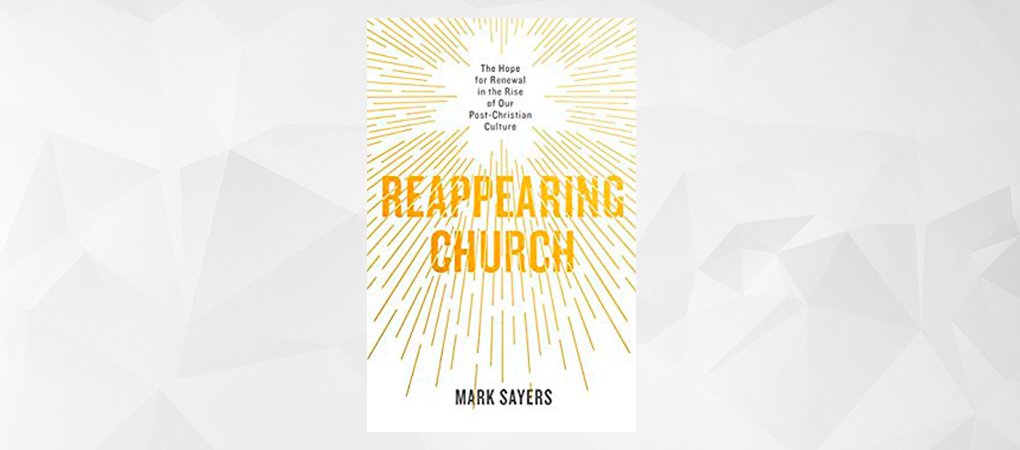 DATE
Begins January 21st
TIME
7:00 pm - 8:30 pm
DESCRIPTION
In the Introduction of his book, Mark Sayers writes, "This book is not written for everyone. I have spoken often and written much in the past for the unsure, the cynical, those with one foot in the world and another in the church. This book, however, I write for those hungry after God. Those desiring to see Him move again with power. Those with a holy discontent. Those who long for His presence to invade their lives, their churches, their cities, and their nations."
We will learn in this book that personal renewal leads to corporate change; we will also discover that God renews His church and culture through a remnant with red-hot faith. My prayer for this book is that it inspires individuals into personal renewal and small groups of believers who will pray and contend for God to move with power through His world.
Mark Sayers reminds us, "continuing the same things that are not bringing renewal is not going to bring renewal. Lack of commitment is not going to bring renewal. Business as usual will not bring renewal. Accumulating knowledge without putting it into practice will not bring renewal. We need our autopilot patterns interrupted. You could read this book and learn some things, but is that really going to advance God's dreams of renewal in your life, your church, and your culture?"
Starting January 21st, Keystone's men who are hungry after God, who long for His presence to invade their lives, their church, their city and nation, will be meeting on Tuesday evenings from 7:00-8:30 pm to review this book together. We will learn from Mark Sayers' perceptive insights into faith and contemporary culture. We will learn from God's Word and from history (His-story) as we look at previous monumental spiritual reawakenings. We will also learn from each other and together discover why there's reason to be very hopeful and how to be prepared for and be part of a spiritual reawakening now and in the future.
Next Steps:
Take a minute and sign-up below.
See Steve for your book. (Books are free and will be provided after you've signed up.)
We'll see on January 21st!
Sign up down below.
DATE
January 21, 2019
TIME
Tuesdays Evenings, 7:00 pm - 8:30 pm
Next Steps:
Take 1 minute and sign-up above.
We'll see you on the 21st!